As part of its Equity, Diversity, and Inclusion (EDI) program, CANSSI regularly organizes EDI workshops and training sessions for the statistical sciences community, often in partnership with Academic Impressions, a leading provider of leadership, personal development, and skills-based training opportunities to faculty and staff in higher education.
We invite you to join us for this 2.5-hour online workshop led by Sandra Miles, Head of Practice, EDI, Academic Impressions.
Registration
This event has passed.
WATCH THE WEBINAR RECORDING
(Available until December 22, 2023; use this passcode: t*f?#AN4)
Workshop Description
We live and work in a global, culturally diverse world and serve students from a plethora of cultural backgrounds. This workshop analyzes these diversities and ways in which we may respond to them. Through discussion and case studies we will examine subconscious bias and common stereotypes that have been normalized by society. We will also explore how various actions and methods of communication may be perceived by others and how generalizations undermine our effectiveness.
This interactive presentation empowers participants to explore, confront, and recalibrate any personal, cultural, or gender biases we may be unaware we are carrying into our day-to-day interactions with the community and colleagues.
Learning Outcome
After participating, you will leave with tools to help continuously uncover and deepen your understanding of personal biases and acquire skills to compassionately help others recognize their own biases.
Who Should Attend
Individuals who are interested in learning about implicit bias within a higher education setting. This course is most beneficial to anyone unfamiliar with implicit bias or interested in exploring effective intervention techniques to use with colleagues, administrative leaders, and students.
Workshop Leader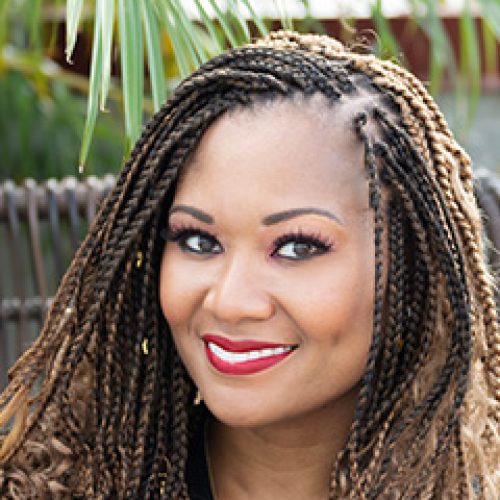 Sandra Miles, PhD
Head of Practice for Diversity/Equity/Inclusion, Academic Impressions

Sandra has spent most of the last two decades serving as a leader and administrator in higher education. Specifically, she has had extensive experience in managing crisis, strategic planning, developing leadership programs, working with persons with disabilities, mediating disputes, and serving as a Dean of Students, Chief Student Affairs Officer, Chief Diversity Officer, and Deputy Title IX Coordinator. In 2022, Sandra joined Academic Impressions full-time as the Head of Practice for Diversity, Equity, and Inclusion, due to her experience with the organization as a subject-matter expert who facilitated trainings and workshops in higher-ed, as well as to her passion for making DEI concepts resonate for individuals from all walks of life.
Sandra completed her doctoral work at Florida State University in 2012, earning a Ph.D. in Higher Education Administration. She also completed her bachelor's and master's degrees at the University of Central Florida. In addition to her career and educational achievements, Sandra is on the editorial board for EVOLVE Magazine – First Coast Edition; is a former Chair of the NASPA Center for Women Board; is a former National Director of the Black Female Development Circle, Inc.; and is the current President of the Palm Coast-Flagler County Alumnae Chapter of Delta Sigma Theta Sorority, Inc.